ALCOM Pro


ALCOM-PRO is ALD's professional mains & emergency lighting operating system gathering data from DALI compliant emergency lighting control gear and presenting it in a graphical and visually effortless user interface.

ALCOM-Pro features ALD's exclusive Pre-Commissioning Mode, which simplifies installation. This mitigates the usual install issues and protects the batteries from premature discharging when site power is cut.

The system works on an Ethernet platform to connect each hub to the head end PC creating a complete network that reports faults with live alerts. The user interface uses a floorplan layout with easy to locate icons making rectification work as straightforward as possible.

Fully customisable test schedules can be set up to work around more complex business hours and the system can be linked to existing BMS where required.
ALCOM-PRO will send reports to chosen email addresses whilst also displaying faults in the graphical format. Sites can therefore be remotely managed and
rectification works can be carried out specifically when required and with haste, saving costs.

ALCOM-PRO is built in accordance with the DALI standard IEC 62386 and is compatible with all DALI emergency control gear.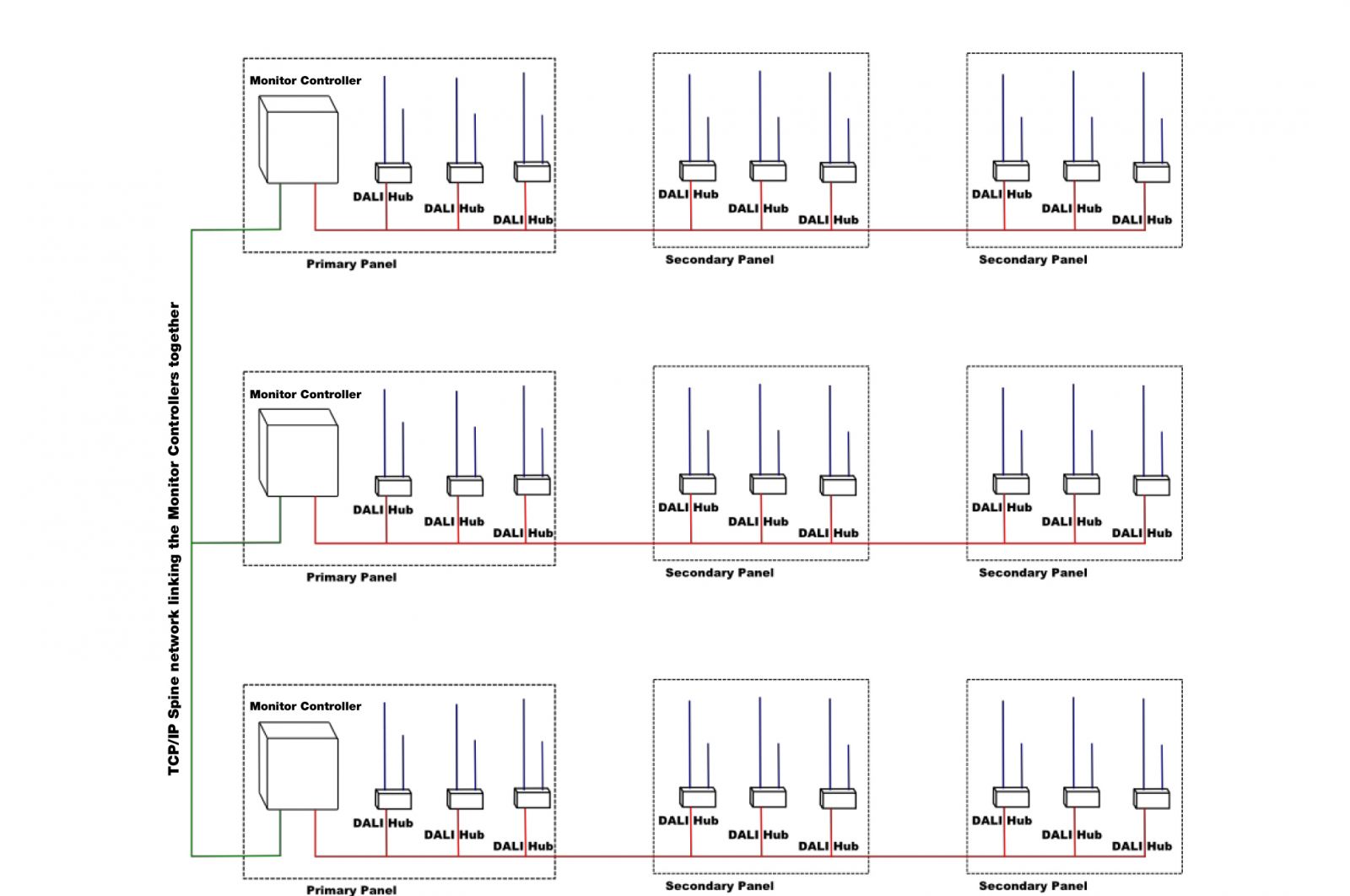 Contact Us